Around the Ascension of September 7, 2022 | Ascent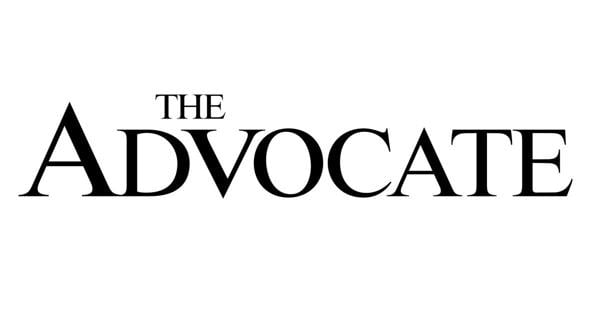 Faucheux set to speak at September's Ascension GOP roundtable
Tommy Faucheux, president of the Louisiana Midcontinent Oil and Gas Association, will be the guest speaker at the September Ascension GOP Roundtable sponsored by Ascension Republican Women.
The roundtable is scheduled for 11:30 a.m. on Sept. 15 at the Clarion Inn, 1500 W. La. 30 in Gonzales.
Faucheux, who holds a bachelor's degree in communications and public relations with a minor in political science from Loyola University in New Orleans, has experience in managing government affairs and political issues.
Previously, he worked as Director of State Government Affairs for The Dow Chemical Company, where he was responsible for government affairs for the Dow Southeast region and provided strategic public affairs support for Dow facilities in Louisiana. Faucheux is a former chairman of the board of directors of Greater New Orleans Inc. In addition, he served on the executive committee of the board of directors of the Louisiana Association of Business and Industry and the board of directors of the Public Affairs Research Council.
Cost of lunch is $25, collected at the door. Customers can skip the lines by prepaying with PayPal by visiting paypal.me/ARW225. The event is open to the public and guests are welcome. Reservations are requested. RSVP by calling (225) 921-5187 or emailing [email protected]
RRAA offering a special membership offer
The River Region Art Association is offering a special promotional membership for the remainder of 2022. Any artist, craftsperson or supporter of the arts can become a member of the art group.
For $20, members will receive full membership through January 1, which will entitle the individual to exhibit up to five works of art at the Depot Art Gallery, 320 E. Ascension St., Gonzales, and participate in all exhibitions and events.
To register, email [email protected] or call (225) 644-8496 and leave a message or drop by the Depot Gallery at 320 E. Ascension St., Gonzales, which is open noon to 4 p.m. Wednesday to Friday.
Visitors are invited to attend monthly member meetings and group events are open to the public. The next meeting of members is scheduled for 2 p.m. on September 11.
Classes for tweens planned
Help your son understand the physical and emotional changes he will go through during puberty. The Parish Library of Ascension, in partnership with Our Lady of the Lake Ascension, will host Growing Up: A Class for Preteen Boys. The discussion will begin at 9 a.m. on September 10 at the Parish Library of Ascension in Gonzales. The event is designed for boys ages 10-12 and their parent or guardian. Registration is required by noon on September 9. The number of places is limited. To register, call Notre-Dame du Lac Ascension at (225) 621-2906.
River Road African Museum celebrates 25 years
River Road African American Museum celebrates its 28th anniversary on September 24 in New Orleans with The Black Magic Show.
The show will feature magician Ran'D Shine, a silent auction and an evening of entertainment.
Museum patrons who cannot attend in person can still join in the celebration by participating in the month-long virtual auction which will launch on August 24. The auction will include a historic collection of artifacts, vintage magazines, dolls and figurines, African statues and masks, and memorabilia sports.
All donations and a portion of the proceeds from the auction will benefit the museum, enabling it to continue to serve families and tourists visiting the riverside parishes.
For more information, visit the museum's website at africanamericanmuseum.org.
Drop off recycling
Residents can drop off their recycling at the recycling center at the Department of Public Works headquarters, 42077 Churchpoint Road, Gonzales. Hours of operation are 7 a.m. to 4 p.m. Monday through Thursday and 9 a.m. to 1 p.m. Saturday.
The slimming club meets
Take Off Pounds meets reasonably beginning with the 9:15 a.m. weigh-in and meeting at 10 a.m. every Thursday in the Fellowship Room at Carpenter's Chapel Church, 41181 La. 933, Prairieville. Membership dues are $5 per month. For more information, call Miriam Sanchez at (225) 202-8521.