Buffalo Bills general manager Brandon Beane wins Jack Horrigan Football Writers' Award for media cooperation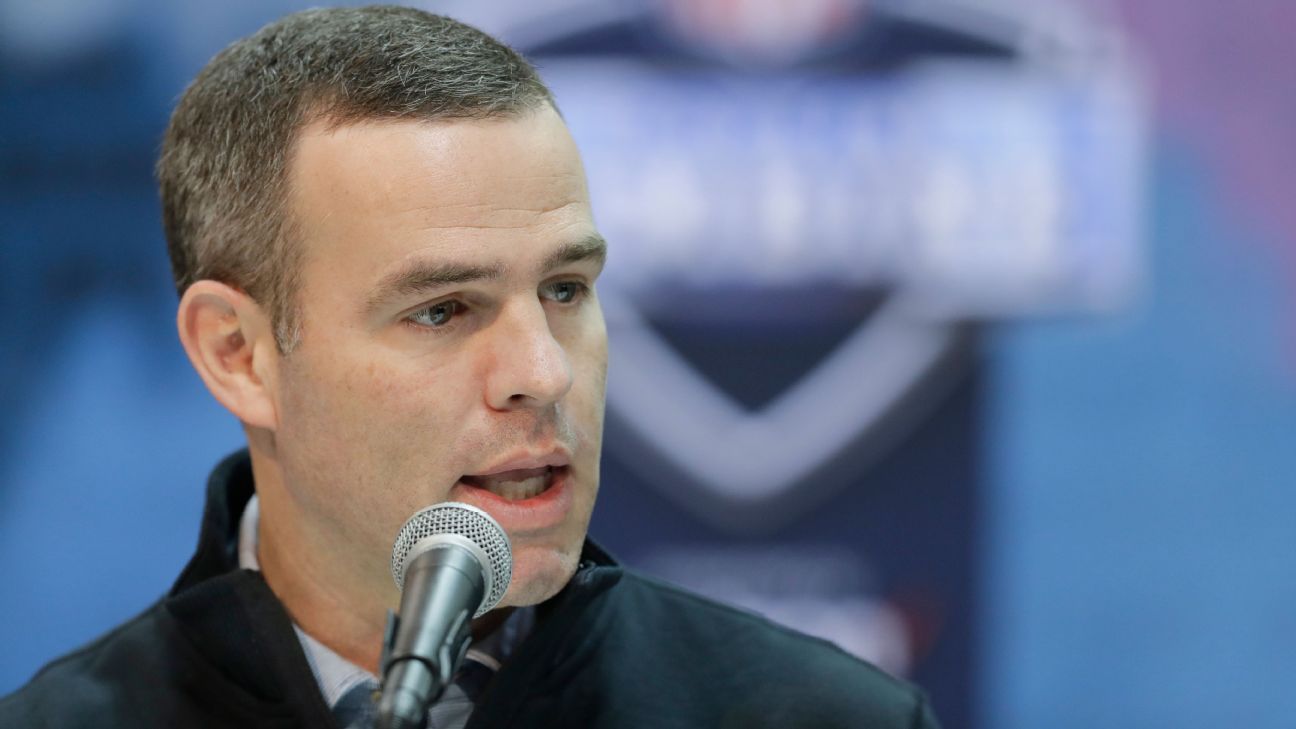 Buffalo Bills general manager Brandon Beane won the Jack Horrigan Award from the Professional Football Writers of America for his cooperation with the media.
Beane is the 49th Horrigan Prize winner and the second member of the Buffalo franchise to receive this honor. He was elected the PFWA Executive of the Year in 2020.
The Horrigan Award is given to the league or club manager for his or her professional qualities and style in helping professional football editors do their jobs.
The award is named after Horrigan, who was a sports reporter for UPI and the Buffalo Evening News, public relations manager for the American Football League (1963-66) and vice president of public relations for the Bills (1966-73 ).
Beane made himself available to beat reporters, especially on hot topics, and was thoughtful and direct in his interactions with the media.
A few years ago, Beane asked reporters to spend time on the Bills premises for an informal scouting session outlining what he and his scouts are looking for when evaluating players.
Before the pandemic, Beane would hold a long session at the end of the mandatory minicamp to answer questions from the stories before training camp. Even amid COVID-19 restrictions, Beane maintained video conferencing sessions until reporters ran out of questions.
"Since becoming chief executive of The Bills in 2017, Beane has made himself regularly available to reporters in good times and in bad times," said Matthew Fairburn, Bills editor for The Athletic and President of the Buffalo PFWA Chapter. "He's genuinely interested in explaining the team rostering process and organizational philosophies. He doesn't hesitate to ask questions or story ideas that will help understand why the team is doing what they are doing. she does."
Beane's success in rebuilding the Bills is also notable.
Buffalo has just two leftovers before it arrives, defensive end Jerry Hughes and long snapper Reid Ferguson. In his first season, the Bills ended a 17-year playoff drought, the longest active streak in America's top four professional sports at the time. Buffalo has qualified for the playoffs in three of its four years.