Cannabis Control Division spokeswoman paid $125 per hour under no-tender contract | Local News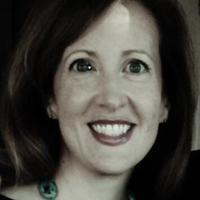 Generating positive press about the thriving recreational cannabis industry in New Mexico is a very costly undertaking.
The state's new Cannabis Control Division is paying an Albuquerque-based public relations specialist $125 an hour under a $64,750 non-tender consulting services contract designed to give a good appearance at the agency.
The rate for Heather Brewer, president of HB Strategies, is two to three times the salary of some of the highest-paid communications workers in the state.
Brewer's contract calls for him to amplify the division's "successful development and implementation of rules and regulations for the legal sale of cannabis for adult use" through earned media or positive publicity that does not involve paid advertising.
He also asks Brewer to maintain "a consistent and positive message about the benefits of [recreational marijuana] program to the state and the continued support of the medical cannabis program."
Bernice Geiger, public information officer and marketing director for the New Mexico Department of Regulation and Licensing, which oversees the Cannabis Control Division, did not respond to a request for a phone interview. But she wrote in an email that the amount of Brewer's contract did not require a bidding process under state procurement law.
"HB Strategies has years of experience in communications and coordination, and we are fortunate to have their expertise and contributions to our team during this exciting time of launching a new industry across New Mexico," she wrote.
When asked why she doesn't handle the division's public relations as the department's spokesperson and chief marketing officer, Geiger wrote that she has a "full existing list" of duties and responsibilities. .
"Contracting with additional communications support allows us to better serve the public while working to ensure a smooth launch of recreational cannabis and the creation of a new division, as well as providing the Department with additional resources. to respond to external and internal communications," she wrote.
The contract requires Brewer to maintain and promote a Facebook page for the division, as well as a Twitter account, which she did not.
Geiger said the ministry decided to take a different approach after signing the contract.
"For branding purposes, the department has determined that it will have a social media account that includes our 7 divisions under one umbrella, and content is provided by all divisions, which includes HB Strategies contributing to social media efforts regarding the launch of recreational cannabis," Geiger wrote.
Retail sales of recreational marijuana are expected to begin in New Mexico in less than a week.
Brewer, who normally responds to media inquiries, is on vacation for spring break and did not return a message seeking comment.
The original contract with Brewer, signed in August, was for $32,375, including gross receipts taxes. It was to expire on December 31. But before it ended, the department and Brewer signed an addendum that extended the contract through June 30 for "additional service in accordance with the original scope of work."
Geiger did not respond when asked who negotiated the contract with Brewer.
Documents obtained through a public records request show that Brewer sent his first invoice, for September, to John Blair, who was then deputy superintendent of the department.
"Please let me know what you need from me to make it pay," Blair, who is now the city manager of Santa Fe, wrote in an email to the administrative services division's purchasing manager. of State.
Blair did not return a message seeking comment on Friday.
According to their LinkedIn pages, both Blair and Brewer worked for then-US Representative Martin Heinrich around the same time. Brewer served as district director for Heinrich, now a U.S. senator, from January 2009 to December 2012. Blair served as Heinrich's legislative and communications director from January 2009 to January 2013, according to his LinkedIn page.
All of Brewer's invoices from September to January total exactly 60 hours of work for each month. His invoices trace his work on cannabis issues, from writing press releases to talking to reporters.
When asked if the $125 an hour rate was reasonable, Maddy Hayden, acting director of communications for Gov. Michelle Lujan Grisham, did not answer.
Nora Meyers Sackett, the governor's press secretary, instead referred inquiries about the matter to the Regulatory and Licensing Department.
"I will note that while the overwhelming majority of state communications personnel are full-time personnel, some as classified state employees and some as exempt employees, the state uses contracts for additional required services that support the state's mission to serve the people of New Mexico," Sackett wrote.
For 10 months of part-time work, Brewer will be paid more or about as much as some full-time state public information officers earn in a year. For example, the spokeswoman for the Department of Higher Education is paid $60,900 per year and the spokesperson for the Department of Tourism receives $65,000 per year, according to the New Mexico Sunshine Portal.
Geiger defended Brewer's hourly rate.
"HB Strategies brings years of high-level communications experience, and the compensation is commensurate with that experience," she wrote. "It's also important to note that the overall costs for an independent contractor are likely to be lower, given that they are paid at a flat rate without the overhead of payroll taxes, benefits, etc."