COUNTERPOINT | Overtime for agricultural workers deserved part of the progress of work | Opinion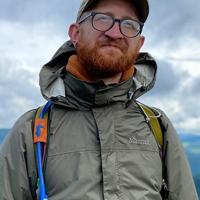 Should agricultural workers be entitled to overtime payment?
In short – yes, and immediately.
In other industries, overtime pay is the norm. As a rule, workers are entitled to one and a half of their hourly wages after working 40 hours per week. In a time of competing and overlapping crises – record levels of inflation being one of many – many workers depend on paid overtime to cover their bills. Now consider working over 40 hours a week for a moment, while earning just $ 7.25 an hour (the federal minimum wage). This is the current reality that many Colorado farm workers face.
With the passage of SB21-087, farm workers will receive at least Colorado's minimum wage of $ 12.56 an hour starting in January. However, the rate-and-a-half threshold will remain 20 hours longer than what workers in other industries are expected to work in an average work week. Then, in three years (at best), farm workers will reach the same threshold for overtime pay at half time after working 8 hours overtime (a full working day) per week. In addition, it is important to consider that the same rights will not be extended to agricultural workers employed by highly seasonal employers during the high season.
In view of the inequalities already encountered by agricultural workers, the issue of equal pay is fortunately no longer a question of "if" (at least not for those employed by employers with little seasonal work), but it still remains a question. from when ". "More importantly, it's a question of 'why'.
Everyone saw the signs – "We hire"; "Be patient with those who have come forward." We are living in a time of profound change in labor relations in the United States. On the one hand, employers were surprised by the labor shortage. However, on the other hand, workers – especially low-paid workers – realize their value, which last month gave the "Striketober". The question is not whether there are jobs. The problem is more a question of dignity, of demanding a fair wage and of accepting the greater social changes brought about by an ongoing global pandemic.
Farm workers are no different. Yet history suggests they are. The reason agricultural workers do not have the same rights as other workers is due to a history of dispossession and racialized wage gaps. Since the inception of the Fair Labor Standards Act in 1938, agricultural workers have been exempt from paying overtime under Colorado law and federal law. The law was written to appease Southern Democrats, and it was explicitly designed to ensure low wages and unequal rights for black field workers.
Today, it is possible to see a similar logic of underpaying minority communities at work. For example, many opponents of the bill argue that temporary migrant workers – who represent 10 to 15% of Colorado agricultural workers – "Aim to work as many hours as possible before returning to their home country." Why not pay them for the many hours they work? Why not start now?
Once again, we are living in an era of crossed crises. Recently, Colorado passed HB21-1266, which deals with stories of environmental injustice in the state. The past of agricultural work is deeply linked to environmental injustice. Farm workers are exposed to toxic chemicals, causing health problems. Further downstream, toxic agricultural runoff has a disproportionate impact on minority communities. With the recent release of Colorado's Just Transition Action Plan – which emphasizes the need to tackle stories of inequality across the state while paving the way for a fairer and more equitable future – the state has the possibility of centering justice in its ongoing work. And pay the farm workers – those who make sure we eat every day – now (not 2025) is a chance to right stories of injustice while ensuring job security for years to come.
Dylan M. Harris is an Assistant Professor in the Department of Geography and Environmental Studies at the University of Colorado Colorado Springs and has been involved in organization and activism for over a decade, working on issues such as labor fair and food.