Emory president honored for his defense of higher education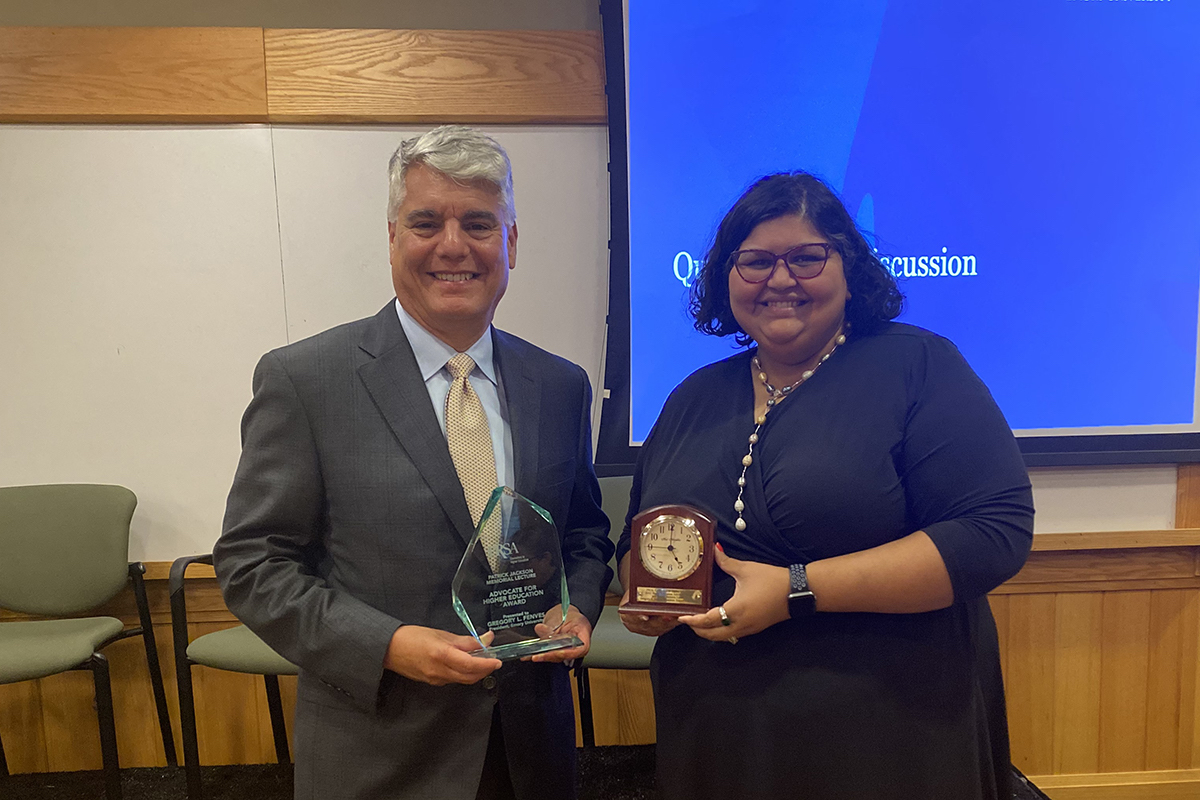 People don't trust universities based on their name alone — they trust them "because of the people who bring them to life," Emory University President Gregory L. Fenves told members of the Public Relations Society of America in a keynote address at Advisors to the top of the higher education section.
These people include faculty, students, staff, alumni — and the university's president, Fenves noted. "To lead, you as an individual have to be present, really present," he said. "Your personality, your insights, your quirks, your interests, even your failings and vulnerabilities – they need to be shared with your community in some way.
Fenves addressed the PRSA summit on August 10 in Washington, DC, where he received the Advocate Award from the national organization for higher education. The honor recognizes a leader who has effectively used strategic communication and public relations to advance the mission of higher education.
"President Fenves has clearly harnessed the power of strong strategic communications to advance the mission of Emory University," says Sheena McFarland, chair of the Higher Education Advisors Section. "We are thrilled to honor President Fenves for supporting public relations on his campus as he showcases the importance of communications in advancing higher education goals."
Fenves has made communication one of his priorities at Emory. He implemented several changes, from reorganizing the school's communications and marketing division to focus on strategic communications and marketing for Emory to launching Emory's first comprehensive marketing campaign in the busiest airport in the world, Hartsfield-Jackson Atlanta International Airport.
At the Patrick Jackson Memorial Lecture, Fenves emphasized the critical role communications play in advancing a university's mission and advancing communities, as well as the importance of leaders speaking directly to constituents they serve.
When he became president of the University of Texas at Austin in 2015 and then of Emory in 2020, Fenves recalled, he decided that leadership communications would come from him or other academic colleagues rather than being sent as unsigned university announcements. "People in those communities, for better or worse, would always know who was responsible for the updates they were getting," he said.
"You may never get the chance to meet many of the tens of thousands of people you serve, but you better make sure they know you," he said. "It's the only way to accomplish anything significant in leadership – with a foundation of trust and understanding."