Former Yakima Training Center Commander Remembers Early Work in Afghanistan, Concerns For Those Who Stay | Local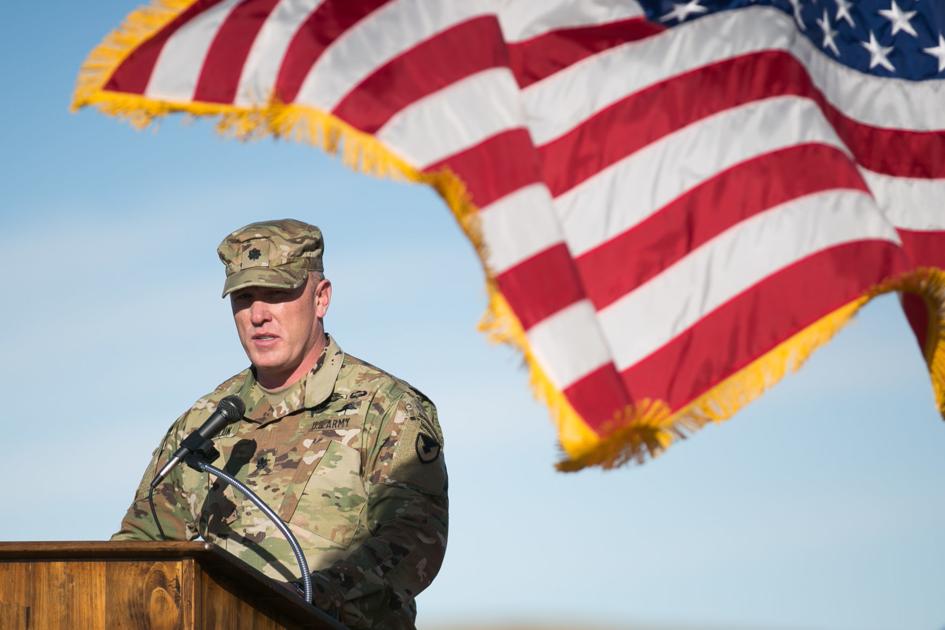 Retired US Army Lt. Col. Roger Gavriluk was deployed to Afghanistan in 2004, shortly after the 2001 US invasion that ousted the Taliban from power.
The former commander of the Yakima training center, who will soon retire from the US military after 28 years of service, was brought to Afghanistan as part of a special forces group in response to disputes between the leaders war rivals Ishmael Khan and Amanullah Khan in southern Afghanistan.
There he was based in Shindand, a former Soviet air base that was revived as one of the country's largest airfields. He and his 12 special forces soldiers were there to help negotiate a peace deal between the two warlords, as well as to conduct combat operations.
In the midst of their fighting, they worked alongside Afghan interpreters and trained members of the Afghan militia in combat skills. Gavriluk was the first group of special forces in the region.
During his five months there, he said his main job was to build trust with members of the Afghan community, from elders to religious leaders. He would meet with them to talk about the problems they saw in the community and how to solve them. They would help build wells, paint mosques, install generators for mosques and "improve the quality of life for Afghans based on our interactions with them," he said.
"It's a fine line between when you're kissing babies and shaking hands to flip a switch and go into combat operations if you get into a TIC," he said, in using the acronym for Troops In Contact, which generally refers to firefights.
But Gavriluk said about 90% of his job is about building relationships. This led to community development as well as information about members of the Taliban, which he said community members would not share with US soldiers unless they trusted them.
When it was time for him to leave, his team passed the torch to a new group of soldiers, helping them endear the leaders of the Afghan community through the relationships they had forged.
Gavriluk said he always believed the United States should have maintained an advisory military presence in Afghanistan. He envisioned it as some 5,000 military personnel maintaining a presence on the ground at one point, mainly to offer advice.
Instead, he said, the total withdrawal of US troops created a power vacuum, allowing the Taliban to regain ground. He said it was almost like a replica of the rise to power of the Taliban after the Soviet exit.
"These guys are the worst of the worst running the country," he said. "Much like the Soviet withdrawal of the mid-1980s, there was a huge power vacuum. That's when the Taliban came in and filled that void – that void. "
While an American presence could have helped prevent the Taliban from regaining power last week when they swept Kabul, "at some point they have to fight for their own country," he said. about the Afghan soldiers he helped train.
But for Gavriluk, it's a complicated question. Unlike American troops like him, Afghan soldiers were never able to leave.
"I can come back. They don't. They work with the next team and the next team. They have been doing this for decades, "he said of soldiers and interpreters on the ground. He said he was concerned for their safety now that the Taliban is in power, since they have been helping American soldiers.
"They were in the trenches with us. My heart goes out to them and their families because they are the people on the list of people to kill, "he said.
Gaviluk said that unlike political leaders in Afghanistan and their families, many Afghans who have worked on the ground and in war zones do not have access to diplomats who can grant them visas for safer ground. He worries about them the most. He is also concerned about the loss of freedoms for Afghans – such as women's access to education or the ability to move and dress freely – and the effect this could have on mental health or suicide.
"They were able to go to school, to university, when the United States was there all the time, only to be pulled out from under them," he said.
As the Taliban push forward on a public relations agenda that implies their rule will be different now than it was in the 1990s, Gaviluk fears it won't.
"You can't teach an old dog new tricks," he said. "They know the spotlight is on them right now, but they are still committing human rights violations, and they have a list of those killed that they are going to prosecute and are not going to apologize for at all. "