From war to inflation to COVID-19: the outlook… it's complicated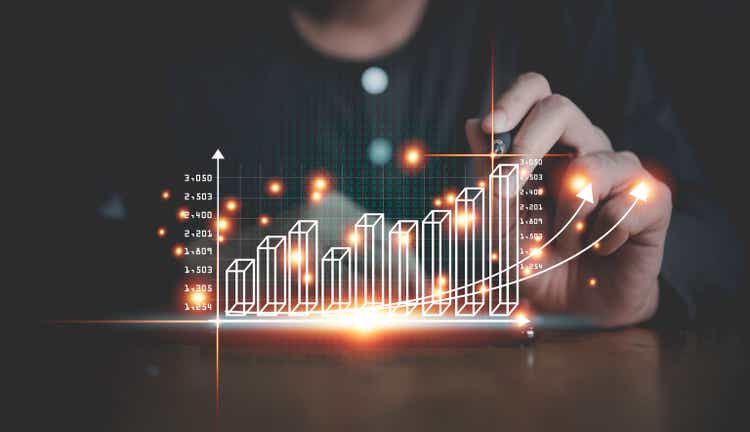 The global economy has no shortage of headwinds right now, from the war between Russia and Ukraine to rising inflation and the ongoing COVID-19 pandemic. Kim Parlee talks to Beata Caranci, Chief Economist, TD Bank, about growth prospects.
Kim Spoken: There is no shortage of complications in the global economy right now, from the war between Russia and Ukraine, to the COVID recovery, to rising inflation, there is so much going on. Who better than Beata Caranci to help us understand her vision and what she's watching for in the near future. She is Chief Economist at TD Bank.
We've dedicated the entire show to you, Beata, to talk about everything that's going on. I want to start and structure the conversation a bit. I wanted him to talk first about the big, complicated things that are happening, and then talk a bit about the US economy in particular, and then the Canadian economy in particular. So let's start at the beginning.
Beata Caranci: Sure
Kim Spoken: For those who are not constantly watching what is happening with the Russian-Ukrainian crisis, can you tell us from an economic point of view, what does this war mean for the world economy?
Beata Caranci: Yeah, it's hard to put it in full context right now, because we're still in the middle of it. What we're watching, and it's really critical that when we've seen international conflicts – not World War I or World War II, but the Gulf War, the European financial crisis, the Asian flu, those types of conflicts – they have tends to be short-lived ideally, as if we were talking about a quarterly extension, and not having significant impacts on North America. That is to say the Canadian and American economy, because of that, because the direct links via trade are not substantial enough to carry a risk.
So from that perspective, this one could be quite different, because we're not sure yet — and you only know in retrospect — if it will be short-lived. And most signals tell us that is not likely to be the case, at least in terms of some of the disruptions we would expect to see in the commodity sectors, the specific ones where Ukraine and Russia hold d 'significant global shares, palladium, wheat, oil, and gas links to Europe. And so these lead us to believe that there could be longer extensions with markdowns from the European economic outlook.
And for North America, as long as it does not migrate to global financial risk, it should be able to withstand it from a growth perspective. But we're looking at some pretty substantial declines in economic growth as we go the longer it lasts. But it's really hard to call it at about two weeks right now.
Kim Spoken: Yes, I know it's early. And I think the intent is just to really understand what you're looking at to understand what the impacts might be. Obviously, the human toll has been horrendous, and the casualties we've seen so far.
The one thing you talked about that I found really interesting is that you talk about the disruption of supply chains and inflation, and you think about these big disruptions that are happening in commodities . We are going to see inflation, but you are talking about the distribution of inflation. So the very people who are suffering the most, perhaps from the unfolding conflicts, will strike again when life becomes unaffordable, and that is a real risk.
Beata Caranci: Yeah, so definitely if you think about the European link. So first of all I have to point out that when we look at inflation risks and their distribution, the highest inflation is in the United States simply because they are more dependent on supply chains because the how they source goods, and because they showed higher consumption patterns in areas that already posed supply chain risks. Next would be Canada, then Europe would be at a lower inflation point, even though they are currently experiencing significant energy cost pressures. Their starting point is actually lower than what you see in North America. And so there is a bit of room to absorb some pressures.
But I think we've focused a lot on what the economists are talking about in the energy media, but the other aspect is food. And with respect to your point, when you look at those who are struggling within the economy, and they tend to be low-income people — obviously in Ukraine they will be displaced people now — those people, if you just take the example of the United States, they pay an inflation rate of about 8% compared to any other group. And if you increase energy and food costs, which is happening right now, they don't have the savings or the flexibility to divert revenue from other areas, other areas of spending. This therefore imposes a disproportionate burden, particularly on low-income people around the world and especially in regions where inflation is already high, such as the United States and, to a lesser extent, Canada.
Kim Spoken: It's funny how I never thought I'd have you to talk about what's going on in the world and we wouldn't be leading with COVID.
Beata Caranci: Yeah.
Kim Spoken: But here we go. And so the other thing, of course, that happens — and I'm almost saying it's a good inflation story, but I'm using that with an asterisk — is that growth is coming back, we're hopefully, with things coming back with the new normal might look like. What does it look like now given what is happening with Russia and Ukraine? I mean, you have all these cross-currents happening right now.
Beata Caranci: Yeah, that's exactly it. And actually – I hope this doesn't sound insensitive – but in terms of timing, it's not the worst time for Canada and the United States. The worst time would have been at the peak of the COVID economic shutdowns happening, jobs upheaval. We are on the other side, where the demand for employment is very strong in both countries. Wage growth is strong. And so there is a capacity to absorb it.
So that's an important thing I think about when we're in the headlines — setting aside the war images, which are horrific — but when you think about market extensions, it's very distressing how point oil prices have moved, wheat prices have moved. Like basically the broad commodity index. At the same time, financially, households are in a good position to absorb it now that there are, say, six months to 12 months. So there's more economic buffer in North America to absorb it.
And that's one of the reasons why when you start seeing economic forecasts coming out, it's unlikely that the United States and Canada are in a recession. They will likely have markdowns at the growth rate. But the starting point was high. The US and Canada were expected to grow around 3.7% this year, so even if you're shrinking 50, 60, or 70 basis points, you're still looking at a handful of 3%. Slowing down through the year, but having that cushion, because of that reopening, that pent-up demand that's allowed to pass.
Original post