Labor shortages disproportionately affect non-union businesses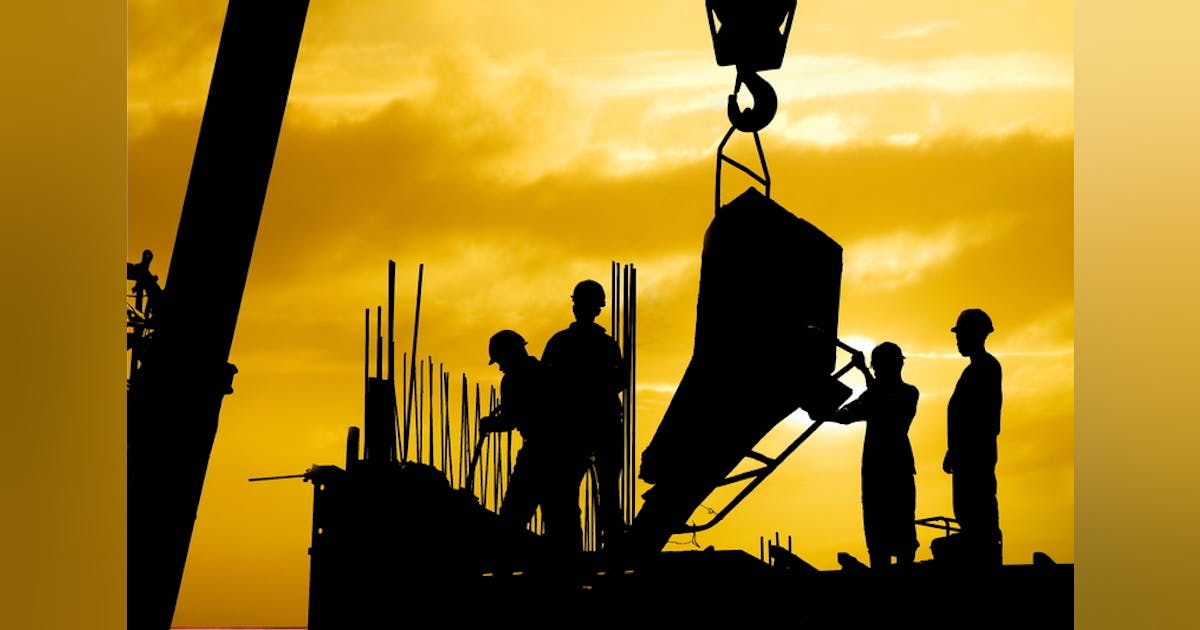 LA GRANGE, IL – A review of the Associated General Contractors of America's (AGC) 2018-2021 surveys of more than 5,000 member companies nationwide reveals that non-union construction companies are facing labor issues. much greater labor supply than their unionized counterparts, and that these issues predated the covid19 pandemic.
The surveys, which include responses from 1,768 unionized contractors and 3,893 nonunion contractors, were analyzed by researchers from the nonpartisan Illinois Economic Policy Institute (ILEPI) and the Classroom Renewal Project average (PMCR) from the University of Illinois at Urbana-Champaign.
Read the report, "The Union Advantage During the Labor Shortage in Construction: Evidence from Surveys of Member Companies of Associated General Contractors of America."
The Associated General Contractors of America represents more than 27,000 construction companies nationwide. It releases its main survey data every September, and since 2018 has released data specifically on unionized and non-unionized businesses.
While analysis of survey responses by ILEPI and PMCR showed almost identical levels of concern between union and non-union segments on supply chain and regulatory issues, it revealed differences. meaningful on labor issues. Specifically, it showed that non-union companies were on average 16% more likely to report difficulty filling vacancies, 13% more likely to report losing skilled workers to other industries, 21% more likely report project delays due to labor supply or retention issues. , and 27% more likely to say their local workforce training pipeline is "poor" compared to their union counterparts.
"While a tight labor market is clearly impacting the entire construction sector, data shows that these issues are much more acute in the non-union segment of the industry," said the executive director of ILEPI and co-author of the report, Frank Manzo IV. "The superior results reported by labor companies reveal that long-term investments in job quality and apprenticeship training are just as critical to the success of construction employers as the ability to access materials, obtain regulatory approvals or winning tenders."
Through apprenticeship programs co-administered with contractors and funded through collective bargaining agreements, construction unions train the vast majority of skilled workers in the United States. Their tuition-free "earn while you learn" programs attach new workers to in-demand careers in construction and have been linked to better outcomes in productivity, safety, and employee retention. Although the non-union segment of the industry also offers apprenticeships, they are not as robust as they depend on voluntary contributions from contractors or employer associations.
"While collective agreements establish reliable sources of revenue for apprenticeship training in the unionized sector, there is no comparable system in the non-unionized sector," said PMCR Director, co-author of the report and professor, Dr. Robert Bruno. "In fact, non-union contractors are often incentivized to forego these long-term investments in order to win short-term project bids, which only invites labor supply issues down the line. line."
Using data from the US Census Bureau and the Bureau of Labor Statistics of Current population survey, the report offers insight into why unionized construction jobs perform better in today's labor market environment. On average, skilled union construction workers earn 42% higher wages, are 34% more likely to have private health insurance, and are 6% less likely to live in poverty or rely on Medicaid than their non-Medicaid peers. unionized.
According to ILEPI and PMCR's analysis of AGC surveys, this competitive advantage extends to industry efforts to diversify its workforce with more women, veterans and people of color.
"The economic outcomes of unionized construction workers rival those of other types of workers with college degrees, while the outcomes on the nonunion side of the industry are more comparable to those of other types of workers with university degrees. a high school diploma," added Bruno. "In other words, union-signatory companies are simply competing with the non-union alternative."
In recent years, academic analysis of state-level apprenticeship programs has shown that joint labor-management or union-affiliated programs attract a greater share of women, veterans, and people of color in the construction workforce," added report co-author and PMCR postdoctoral researcher Dr. Larissa Petrucci. "Surveys of construction employers generally align with these findings and highlight the important link between investments in job quality and workforce diversity, not just labor supply. -work. »
The researchers noted that AGC's survey results come at the end of a period that has seen the quality of employment both inside and outside the construction industry construction eroded by the passage of so-called "right to work" laws designed to reduce union density and the repeal of existing state laws. wage laws, which establish a minimum wage and training investments for state-funded construction projects.
"With our country poised to spend more than $1 trillion on new infrastructure over the next decade, the demand for skilled construction workers is only expected to increase in years to come," Manzo concluded. "AGC's survey data tells us that industry can no longer afford to view unions and policymakers advancing labor standards as an adversary, but rather as a partner in attracting and retaining workers. skilled workers without whom our economy cannot function."