Leadership Spotlight: Hayley Sumner, Berkshire HorseWorks | Business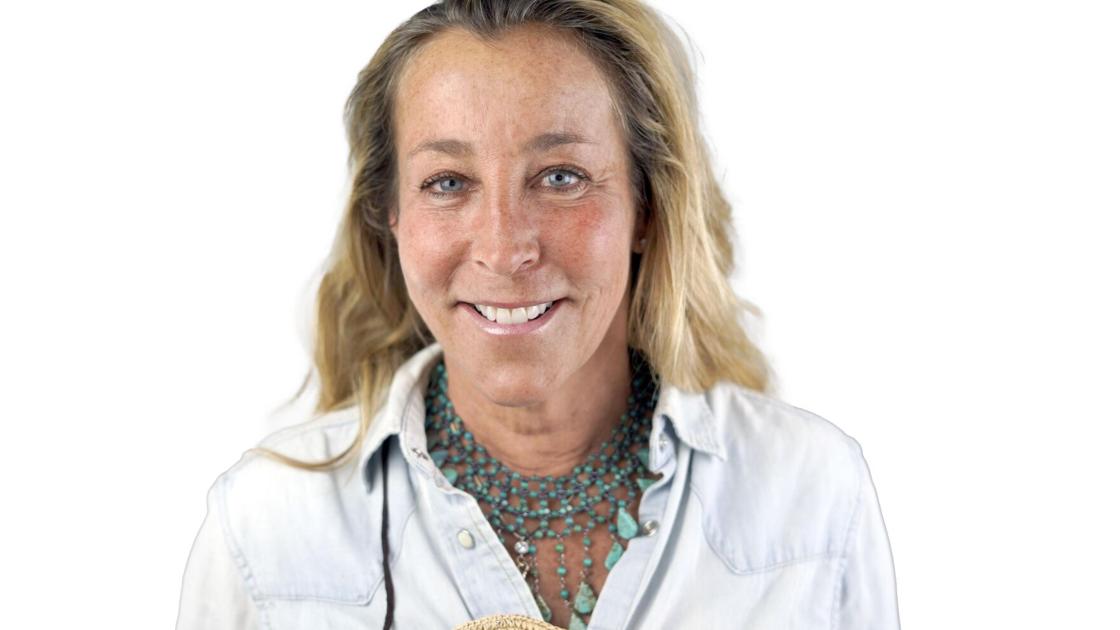 PITTSFIELD – Hayley Sumner ran a two-country Los Angeles PR agency that worked with high profile clients like Howard Stern and Donald Trump. The sparkle and glamor were nice and part of the game, but what Sumner said she really enjoyed about the job was helping nonprofits. She often provided her services to them for free.
"You can tell I have a taste for profit with a very big nonprofit heart," Sumner said. "It's a very difficult thing to reconcile."
The helping side of Sumner's personality ultimately won out over the business side. So the New York native quit the Californian lifestyle, and after short detours to Montana and Kentucky, she finally arrived in the Berkshires, where she had spent time growing up.
Sumner is the founder and executive director of Berkshire horse, a 7-acre ranch in Richmond that offers equine therapy according to guidelines provided by the Equine Assisted Growth and Learning Association for those struggling with emotional issues or seeking personal growth.
We recently spoke with Sumner about the origin of the idea for Berkshire HorseWorks, how equine therapy worked, why she left the California lifestyle, and how working with horses compared to her interactions with some of his former clients.
Q: How did you come up with the idea for Berkshire HorseWorks?
A: I think the manifestation of what we are doing now at Berkshire HorseWorks is the fulfillment of a 10 year old girl of a summer camp dream and the business plan she wrote at the time.
Q: How did it all happen?
A: I grew up in New York. My parents, instead of sending me to some of the foo-foo camps, sent me to a farm camp on Cape Cod when I was 6 to 11 years old. It was probably the most educational experience I have had in my life. …
What you had to do there was work on the animals, and you had to choose what it was … take care of the horses, or milk the heifers, or get eggs from the hens. It has changed every week. … Once you got a feel for these animals, it was a very holistic environment. …
I think at that time I was maybe 10 years old; I wrote a business plan in which I said I wanted to have a ranch and a working farm for at-risk kids.
I think back to that as I look at what happened with COVID here, what Berkshire HorseWorks was pre-COVID, during COVID and now as we come out of the pandemic. He evolved more into this lake farm camp without it being a camp, some sort of therapeutic wellness camp, or a combination of that. … To that end, we are currently evolving our mission statement.
Q: How does this change?
A: Previously our mission was to transform lives through the powerful interaction with horses using the EAGALA model of Equine Assisted Psychotherapy, Equine Assisted Learning and Team Building. [But], we are not just doing the job of EAGALA, because COVID has made this virtually impossible. …
We had to look to what really works here. What's in the nature of it all is the horse and the intuitive nature of horses and the incredible magical impact they have on people's lives. So our new mission statement is to transform lives through the powerful interaction of horses, period. This way we were able to add activities that we weren't doing before.
Q: Why did you leave the California lifestyle to come here and do this?
A: I had a PR firm in New York and Los Angeles for 20 years. The scope of the work ranged from crisis communication at work for entertainment companies to major awards, such as the Oscars.
The part I loved the most was doing the nonprofit sector. As a firm, we would always offer our expertise, free of charge, to organizations. …
One client in particular really got me thinking a lot. I represented the Division of Pediatric Neurosurgery at New York University Medical Center, and this brilliant surgeon by the name of Fred Epstein, who selflessly performed surgeries on spinal cord tumors and surgeries that no one would ever do. Her selfless work really translated into my work in Los Angeles and really cultivated my work with nonprofits.
[In Los Angeles], you follow the Joneses organically. You have the house, you have the car, you have this parking space. … I just finished it, frankly. So I rented a motorhome and drove across the country after a big merger I had made with two entertainment companies. I ended up on the Blackfoot Indian Reservation with my dog ​​in the middle of Montana. This is where my love for horses really came out.
Q: How did you get involved in equine therapy?
A: I was in the RV and was driving through Kentucky, which isn't exactly a destination for a New York girl. But, I found myself up there. My dad had always taken me up for auction here in the Berkshires and let me hold the paddles. I went to Keeneland and the thoroughbred auctions were going on. … I ended up buying a 6 month old.
I moved to Kentucky to learn as much as possible, as quickly as possible, about the livestock business. While I was there, I obtained the EAGALA certification.
Q: How does the equine therapy supervised by EAGALA work?
A: It is solution-oriented, which means we believe the customer always has the answers if they have the space to offer them, and this is always facilitated as a team. … we work in tandem to achieve [a participant's] treatment or personal goal. … A program is developed.
Let's say you are working with inmates who are on the verge of emancipation. Let's say they all had problems, and building healthy relationships is the goal of this eight week session. Thus, the program identifies their strengths by focusing on their resources and triggers.
During activities, we as the treatment team look for pattern changes and deviations; the horse's reaction to customer deviations; and the customer's reaction to horses. … Participants are somewhat empowered by the lessons learned when horses and humans work together.
Q: Why did you get into public relations originally?
A: Because Christiane Amanpour took my post. … I specialized in communication, project journalism and art history [at Northwestern University]. I really wanted to be an investigative journalist who would see the world and go to the bombing zones and try to report on the injustices of the world.
I went off the rails a bit after college. After working for different news channels, I was recruited into this advertising agency and went to work for this public relations firm. I interned at Young & Rubicam (a global branding agency now known as VMLY & R).
Q: Who to work the hardest with: horses or clients like Howard Stern and Donald Trump?
A: The horses are calmer, but they say a lot more, it's worth something. I'm saying this not in relation to Howard Stern. He's one of the brightest people I've ever met. … As for the other person, I worked on the opening of Mar-a-Lago [Trump's resort, and now residence, in Florida]. … Much of my career I've done a lot of big, bad boys. Harvey Weinstein was my client. Many men were gentlemen, and many of them are not.