Minnesota Food Fish Aquaculture Potential Study Program | The daily briefing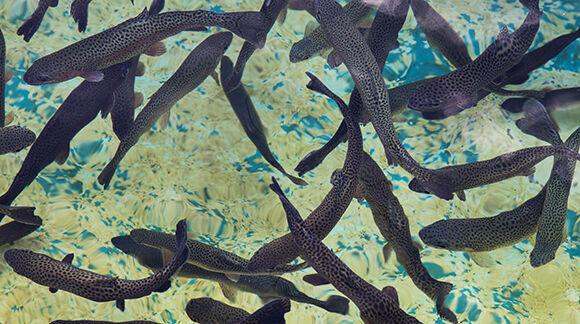 A new, three-year, $ 250,000 project, led by the University of Minnesota's Sea Grant program, aims to determine the potential for a sustainable food aquaculture industry in Minnesota.
"Potential aquaculturists considering entering the industry are interested in credible data that will help them decide which production strategies and species are best suited for profitability," said Amy Schrank, project manager and educator in Fisheries and Aquaculture Extension from Sea Grant at the University of Minnesota. . "Producers will need this information to apply for loans from banks and credit institutions. "
Food fish or fish raised for human consumption is a relatively new and modest aquaculture industry in Minnesota and includes seafood such as shrimp and other forms of crustacean in addition to fish.
Interest in food fish farming is growing in Minnesota and the Great Lakes region because consumers want to buy local food and are concerned about food safety. Rising global demand for protein and declining wild fish stocks are also stimulating interest in food aquaculture.
The project team will assess Minnesota's current food fish supply through detailed interviews with food fish producers and distributors. The team will also work with farmers to determine the production costs of various species of fish farmed in Minnesota.
"Information from producer assessments will be coupled with consumer demand data to identify prices so that profit margins can be estimated for the Minnesota consumer fish industry," said Don Schreiner, Sea Fisheries Specialist. Grant from the University of Minnesota and project member. "This information will be important in determining whether fish grown in Minnesota can compete successfully with fish grown out of state."
Individual consumers and restaurateurs will be surveyed to understand their preferences and willingness to pay for state aquaculture products.
"Once we have the results of our market research, we will develop an outreach program to share data and recommendations with the food aquaculture industry, policy makers and the public," said Schrank. "We plan to hold several virtual and, if possible, in-person discussions between aquaculture companies and other interested groups to discuss market priorities and best practices. "
"By filling critical gaps in economic and commercial knowledge about food fish, our project will help determine the potential for expanding an environmentally and economically sustainable aquaculture industry in Minnesota and the Great Lakes region," said John Downing, Director of the University of Minnesota. Grant from the Sea. "We hope our work will contribute to healthy food production, job creation and the growth of local businesses while protecting our important natural fisheries."