Pho Bistro continues the mission of the Firefly Cafe | Nvdaily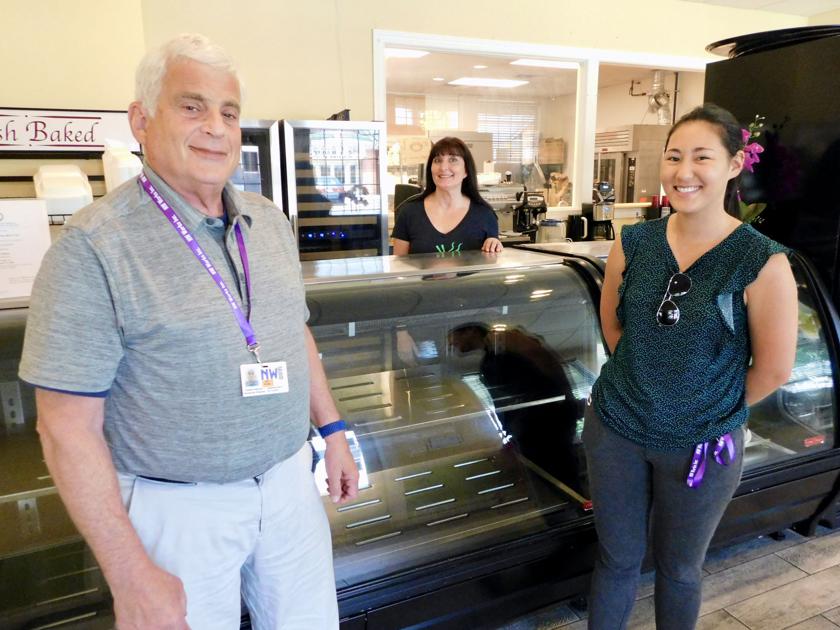 WINCHESTER – Many hearts were broken on September 30 when the Firefly Cafe closed. Foodies have lost a beloved lunch spot, and patrons and staff at NW Works Inc. lost a first-rate job and a vocational training center for adults with developmental problems.
The good news is a new restaurant, Pho Bistro Winchester, opened on February 4 at Firefly's former location at 3035 Valley Ave., in the Creekside Station mall.
The best news is that its owners have taken over Firefly and given jobs to many NW Works clients who previously worked there.
One of them is David, a man in his forties who enjoys routine, repetition and a job well done. When Firefly Cafe closed last year, it found itself stuck at home with little to do.
"You can't have a routine in quarantine," said Ellie Williams Tahmaseb, marketing and public relations coordinator for NW Works at 3085 Shawnee Drive.
About two months ago David got the opportunity to go back to his old job site, but this time he would be working for Pho Bistro rather than Firefly. It didn't take long for him to adjust, and he now proudly proclaims, "I run this place."
There is no doubt that David quickly became essential to the operations of Pho Bistro. During the brief 10 minutes he sat down on Monday to talk about his job at the new restaurant, he was called twice because his colleagues were in urgent need of his help.
The Pho Bistro serves Vietnamese and Mediterranean dishes Monday through Saturday. During the restaurant's first weeks, general manager Maria Anderson said some patrons expected to find Firefly, unaware that the former establishment operated by NW Works had been forced to close several months earlier after the pandemic COVID-19 had caused a drop in business.
"It was well-liked," Anderson said of the Firefly Cafe. "I didn't realize how very united the people who came here were."
After seeing the public's passion for Firefly, Anderson decided to contact NW Works to see if any of his clients would be interested in coming back and helping out at Pho Bistro.
Tahmaseb said she was delighted to receive the call.
"As a new restaurant in the area, they could have said, 'We are not Firefly. Leave us alone, we are our own restaurant, "Tahmaseb said. "But instead they said, 'How can we recreate this [partnership with NW Works] and give back to the community while maintaining our own brand? '"
Anderson's timing couldn't have been better. Pho Bistro was understaffed and needed employees, and NW Works, a nonprofit that provides jobs and skills training for adults with disabilities, needed more employers to hire customers.
Anderson said she was pleasantly surprised at how quickly former Firefly employees acclimated to the new restaurant. She cited David as an example of the high quality help provided to her and other employers in the area by NW Works.
"She's a rock star," Anderson said. "He cleans the kitchen, he does the dishes, he goes out and rides the bus to the tables – it's like he's never skipped a beat."
Howard Felpstein, program manager at NW Works, said the association never throws its clients into an employment situation without proper support. Each person hired by NW Works is accompanied by a coach paid by the non-profit organization who works with them and helps with training, skills improvement, time management, employer / employee communications, etc.
"We don't have to pay more attention at all [to the NW Works clients] because professional coaches take care of it, "Anderson said.
"What we're looking for, as with any job, is a proper fit that's good for the employer and good for the employee," Felpstein said.
David was a phenomenal fit. He works at the Pho Bistro from noon to 4 p.m. five days a week, smiling almost non-stop as he helps in the kitchen and keeps the dining room clean for customers.
Felpstein said NW Works has many clients, as does David, who are eager to find jobs in the community.
"NW Works is a great resource for any business," said Felpstein. "We have clients that we can help learn almost all types of professions, not just beginners. Employers should call us. We are ready to work with you. "
To learn more about NW Works, call 540-313-9400 or visit nwworks.com.
Additional information on Pho Bistro Winchester and its breakfast, lunch and dinner menus can be found at phobistrowinchester.com.