The Herd: New hires, promotions and departures for 11/23/21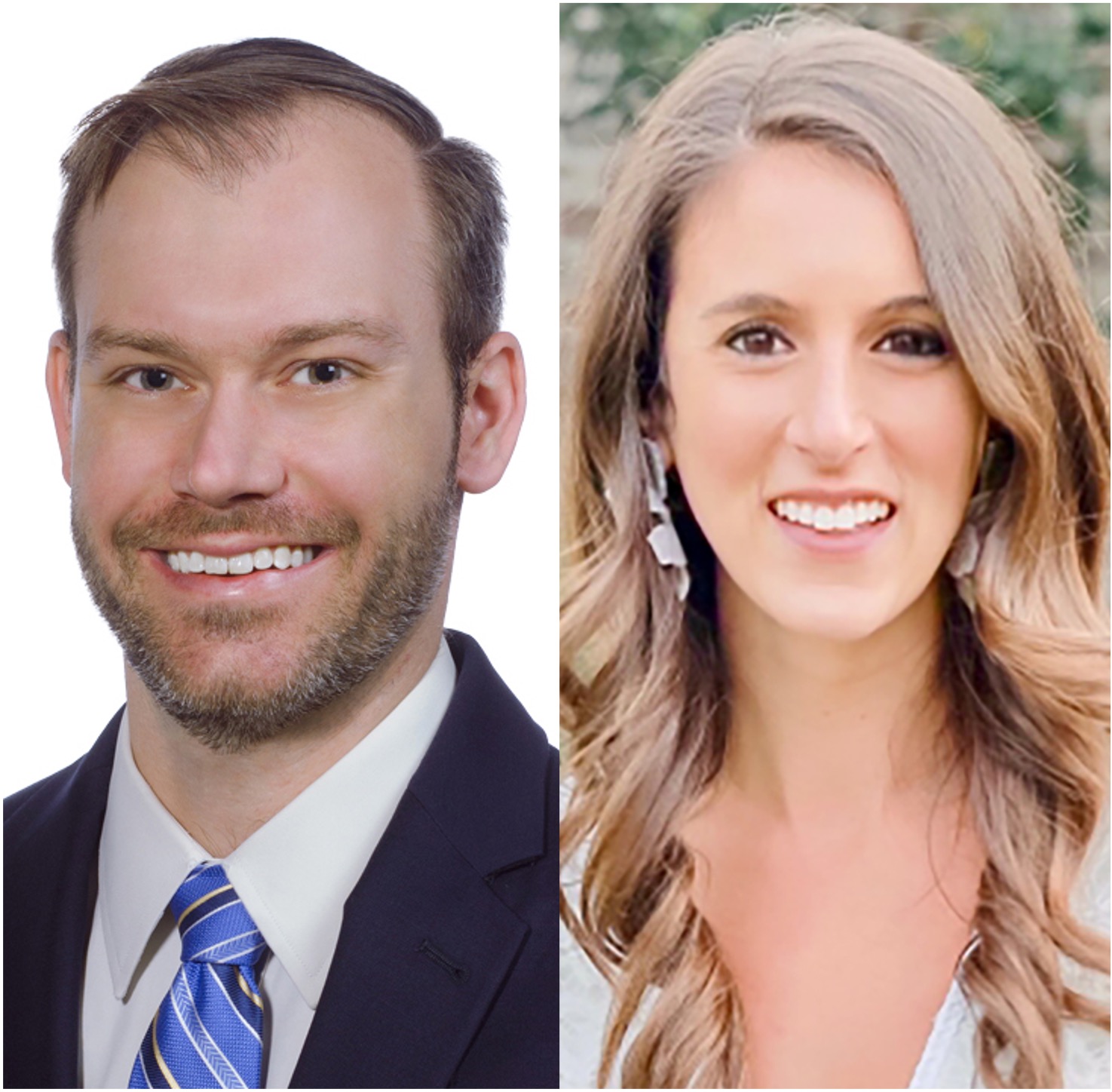 Email submissions to [email protected]
departures
Percy Ashcraft, county administrator for Prince George County, leaves to become Prince William County director, as of December 6.
Ronald S. Schmitz, investment director of the Virginia Retirement System, will retire at the end of 2022.
Law
Matt Anderson joined the labor, employment and immigration section of Williams mullen as a partner.
Diana M. Miller joined the product, catastrophic and industrial litigation practice group of snow butler.
Laura Colombell Marshall joined the white collar defense team at McGuireWoods as a partner. She had been with Huntington Andrews Kurth.
Danielle J. Wang joined Sands Anderson as a consultant in commercial real estate teams and community associations.
Join Christian & Barton:
Dannieka N. McLean is a lawyer who focuses her practice on utility regulatory law.
Sara shariff is a lawyer who focuses her practice on corporate and healthcare issues.
Immovable
Andrew Brodie joined SL Nusbaum Realty Co. as a partner in the brokerage division.
Join Long & Foster Real Estate:
Jaime Ebanks joined the Midtown office.
Michelle Meyer, Michael Myrick and Nguyen tea joins Grove's office.
Government
Sheila S. Minor was appointed director of Henrico CountyMinistry of Finance, effective December 17.
Jeffrey D. Stoke was appointed Acting County Administrator for Prince George County, as of December 4.
Non-profit organizations
At Virginia Home for boys and girls:
Marie gordon is the chairman of the board of directors for 2022.
Paul Melnick with Juno Financial Group joined the board of directors.
Finance
Chad harris is a compliance officer – technology and risk for Davenport & Co.
Justin lopus was promoted to Vice President of Strategic Partnerships for Reliable payments.
Kevin hill joined Bank of Chesapeake as Assistant Vice President and Branch Manager at the Westhampton branch.
Michael burke joined TowneBank as Senior Vice President, responsible for commercial real estate loans.
TO SIMA:
Heather voight is a portfolio manager. She had been with Truist and graduated from the University of Virginia.
Karen Capehart was promoted to Senior Payroll Specialist.
Aynsley Cosby was promoted to Chief Operating Officer.
Kara schnarrs has been promoted to Senior Account Manager.
Construction
Raymond Hudson joined EDC as superintendent. He worked for Mato Construction and Restoration and graduated from the University of Southern Mississippi.
Join Shurm Houses:
Lin Copely is a project manager.
Brandon bullock is production manager.
Tyler ford is a designer.
Koty Gray joined the land acquisition and development team as a developer.
Jon hardesty is a warranty manager.
Camarin Lomax is a site agent.
Associations
The 2022 board members of the Richmond chapter of the Public Relations Society of America: President, Diane miller; elected president, Taya jarman; first vice-president (professional development), David Bass; second vice-president (price), Mike Frontiero; third vice-president (members), Abby kittrell; treasurer, Kenita Matthews; Secretary, Sarah murphy. The chairs of standing committees include: Lindsay O'Bar, Shannon Marshall, Lindsay LeGrand, Judi Crenshaw, Saher Randhawa, Cameron McPherson, Rosalie Morton, Meg Irvin, Pat Kane, Taylor Thornberg, Pryor Green, Jo Planter, Elia Imler, Josh Smith, Candice Eley, Hannah Robinson, Kevin Clay, Connie Kottmann and Logan Barry.
Marketing / Advertising / PR
Mike Donovan joined Buffalo Group as responsible for business development. He graduated from the Commonwealth University of Virginia.