Trained nurse operators must take more high-risk post-COVID patients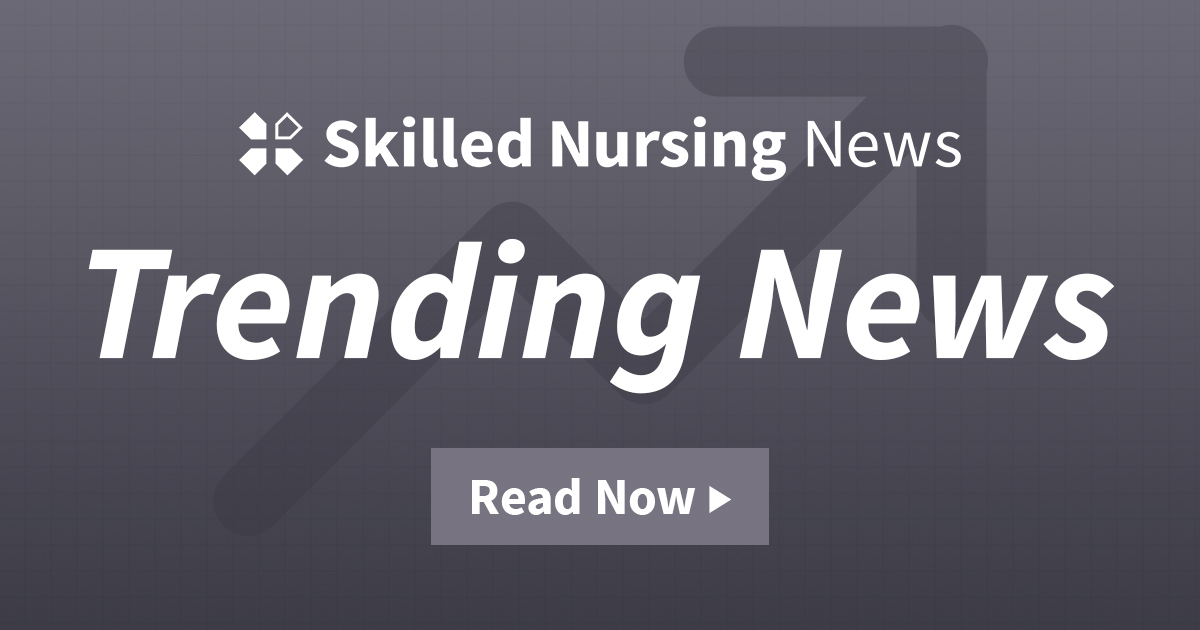 In a wide-ranging conversation about value-based care, leaders in the skilled nursing industry said operators and owners need to be more willing to take risks to benefit from such models.
Brian Fuller, CEO of Integrated Care Solutions, and Eric Tanner, managing director of operator SNF OnPointe, said in a fireside chat at the Synergy Summit that providers don't feel comfortable with manage high-risk patients, despite the need to increase low occupancy rates.
"If you really want to deliver value, you've got to have some kind of financial risk component, and we just asked the former CMS manager to say they desperately need vendors to take that risk," Tanner added, referring to Introducing Seema Verma at the same conference.
OnPointe operates seven nursing homes in Texas and New Mexico; the company also provides home health and population health management services.
SNFs may not take this risk in part due to pressure to deliver desired results within a certain timeframe, Fuller said – and may not have access to this risk due to hospitals' misunderstanding of post-care. – treble.
"There are a lot of eyes and ears on what you do on specific patient issues – we have to escalate some of those issues. We do that every day actually. And so, that feedback loop goes to all referral partners, whether it's a payer, a hospital, or a group of physicians, "Fuller said. "This is the other side of the coin… our responsibility lies with our partners and is part of this feedback loop. "
ICS provides care management services, including care coordination between acute and post-acute settings, as well as advice for hospitals, physician groups and value-based care organizations.
Accountability can be heightened and post-acute care better understood across the healthcare industry if nursing homes can simply tell their story to acute care decision-makers, Tanner said. Referring to Hamilton's "The Room Where it Happens", he argued that SNF sector representatives should have a seat at the table when decisions are made.
"We are probably the best at chronic disease management and chronic disease management prices more than any other industry in the United States; we've been doing this for 50 years, "Tanner said. "Being able to tell our story of how we deal with the chronically ill… how we can deal with the high costs, [high-complexity] new populations of patients or patients who have had an exacerbation who instead of the hospital come to our facilities, I think that's really important.
The perception of the industry, in other words, needs to change for the better, Tanner explained.
If discharge planning were more efficient, Fuller added, SNF operators might feel more comfortable caring for high-risk patients under the value-based model of care. Operators sometimes keep patients for an unnecessary length of time rather than initiating a discharge plan on day one, thereby increasing the length of stay, he argued.
Currently, discharge planning occurs when an SNF operator has a first family reunion with a patient, Fuller said.
Another risk-friendly change is to market the highly specialized clinicians of SNFs.
"This is how you're going to win. I think in the future those are the capabilities that we are looking for because it all comes into play if you have risk, "Fuller said. "His [congestive heart failure]pneumonia [chronic obstructive pulmonary disease] and sepsis, this is where you win or lose, and these are your highest volume conditions. These are very complex populations with high clinical service capacity, and you need to build programs around them to differentiate yourself. "