UK's first Green Gilt raises £ 10bn for green projects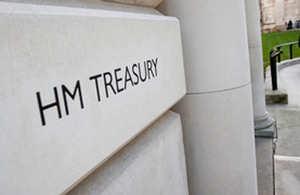 £ 10bn has been raised from the sale of the Gilt this morning: the largest inaugural green issue by a sovereign, with the largest ever order book for a sovereign green transaction. It will be followed by a second broadcast later in the year. Green Gilts will raise a minimum of £ 15bn for green government projects such as zero emission buses, offshore wind turbines and home and building decarbonization programs during this fiscal year.
By launching the Green Gilt ahead of COP26 next month, the UK is demonstrating its commitment to tackling environmental challenges and the vital role green finance plays in this fight.
Chancellor of the Exchequer, Rishi Sunak said:
Green finance is vital in helping us meet the environmental challenges we face, and the launch of our first Green Bond is a signal that the UK continues to be a global leader in this area.

This funding will be used to fund vital green government projects across the country, including things like clean transportation, renewable energy, and the preservation of our natural environment. By helping us to build back better and more environmentally, it will also help create jobs during the transition to net zero.
Government bonds, or gilts, are sold to institutional investors and offer a fixed rate of return until they expire. The UK's first Green Gilt is a 12-year bond, due July 31, 2033.
As noted in the government's Green Financing Framework, released earlier this summer, the money raised by Gilt vert will be used to fund spending in clean transportation, energy efficiency, renewable energy, and prevention and control. pollution, biological and natural resources, and adaptation to climate change.
And for the first time among comparable sovereign issuers, the UK has committed to reporting on both the environmental impact and the important social co-benefits of green spending funded by Green Gilts, such as the creation jobs, access to affordable infrastructure and socio-economic progress.
The Green Gilt will be followed later in the year by the world's first stand-alone retail green savings bonds, issued by NS&I. These two products will give UK investors and savers the opportunity to join the collective fight against climate change while creating green jobs across the country.