US court orders Lewes landscaper to pay $50,000 in damages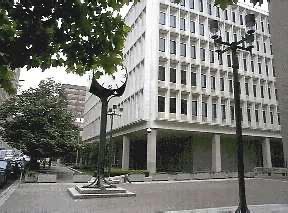 A United States District Court judge has ordered a Lewes-based landscaping company and its owner to pay $50,000 in damages to 10 temporary workers.
Judge Maryellen Noreika awarded damages March 28 to DeVilbiss Landscape Architects and its owner Paul DeVilbiss after a jury previously found that DeVilbiss and his company were required to pay $50,000 in back wages to the 10 workers.
DeVillbiss Landscape Architects was investigated by the Department of Labor for allegations that workers were not being paid wages legally due to them under the Fair Labor Standards Act. The investigation found that DeVillbiss violated the FLSA by failing to pay overtime for more than 40 hours per week.
A jury trial took place in U.S. District Court in Wilmington from June 30 to July 2, where the company argued the workers were agricultural workers on a farm, exempt from FLSA protections. The Department of Labor countered that DeVillbiss was a landscaping company required to pay overtime under the FLSA.
A jury unanimously awarded the workers $50,000 in back wages, though it found the FLSA violation was not deliberate. In a judgment following the verdict, Noreika awarded an additional $50,000 in damages, which will be placed in a special deposit account and distributed to the workers.
Regional Labor Attorney Oscar Hampton said in a statement, "The U.S. Department of Labor vigorously pursued legal action to ensure that DeVilbiss employees were properly compensated as required by law. The department will continue to pursue litigation deemed appropriate when employers fail to comply with FLSA overtime requirements.
A phone number for DeVilbiss Landscape Architects is no longer in service. DeVilbiss attorney William Sullivan said: "WWe are disappointed that liquidated damages were awarded in a case where the jury found the FLSA violations were not willful, but we respect the court's rulings.