Yakima orchard owners respond to state lawsuit | The bottom line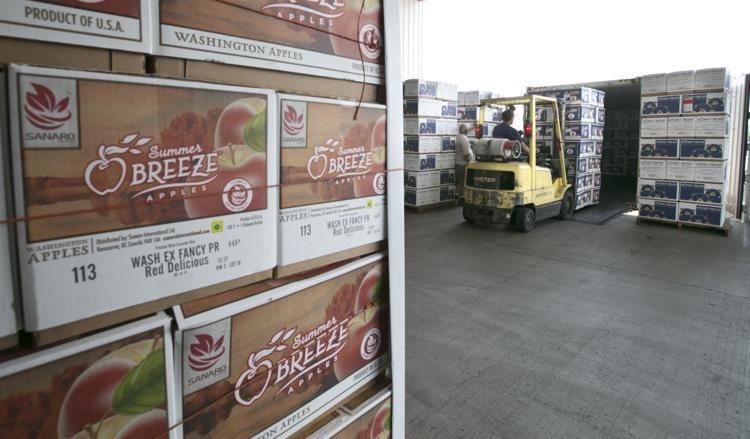 Owners of two Yakima orchards named in state attorney general's office lawsuit over $ 450,000 in wage arrears say they were following their contract with H-2A workers, and they think they might being targeted for being Hispanic.
"They are trying to make an example of us," said Carmen Garcia, who owns G&G Orchards and RC Orchards with her husband, Rene Garcia. "They want us to look bad in public, but we don't care. We take pride in the way we treat our workers. When we find out that we have bypassed someone for even half an hour, we fix things. When we enter into a contract, we follow the contract, we honor it.
The Washington State Department of Labor and Industry investigated the Garcias and alleges that more than 400 workers were not properly paid for their work between 2018 and 2020, which sparked the lawsuit filed on August 18 in Yakima County Superior Court.
The lawsuit alleges that Garcia's two companies failed to pay workers the correct piece rate for the fruit they harvested in their orchards near Cowiche, and that the company demanded that workers stay on the job. worksite while waiting for the machines to be repaired.
L&I investigators say companies owed workers $ 408,000 in wages and interest on the piece rate issue, and an additional $ 42,000 for machine downtime.
The Garcias met on Thursday, September 24, with the Herald-Republic and shared a copy of the standard U.S. Department of Labor contract their H-2A workers signed before coming to the United States to work for them.
Although the contract lists piecework wages for pear and apple varieties ranging from $ 20 to $ 27 per bin, it also states that "the employer may, in its sole discretion, increase or suspend the compensation plan. piecework in favor of hourly wages at the applicable rate. Hourly rate H-2A. This rate, called the Adverse Effect Wage Rate, is $ 16.34 in Washington for 2021.
The Garcias said that H-2A workers are inexperienced compared to domestic workers who have many years of harvesting experience, and would earn less through piecework than the AEWR.
"Inexperienced H-2A workers can fill maybe two trash cans in eight hours, or two and a half in 10 hours," said Carmen Garcia. "A domestic worker can fill 7-10 garbage cans per 10-hour shift. They have a lot more experience in the orchards.
"The problem is, the workers on the H-2A are inexperienced. They work much slower than a domestic worker, who has been here for some time, "added René Garcia. "They are paid a lot better by the hour. This is what the Attorney General does not understand.
The Garcias estimate they have 15 to 25 domestic workers this year, and more than 190 H-2A workers. The amounts vary each year; by 2020, they had more domestic workers.
They also said that none of their workers complained to them about their wages or working conditions.
"Our fine was going to be $ 5 million. They gave us 30 days to find records, really the same papers that we already gave them. Then they lowered the fine (to $ 450,000), "said Carmen Garcia. "They are trying to make an example of us. They put our name there, our name was in the news, in the paper.
The Garcias have said they will fight the lawsuit in court and believe it was filed in part because they are Hispanic.
State response
When briefed on the Garcia's comments, Celeste Monahan, L&I's deputy director for fraud prevention and labor standards, responded that the lawsuit had been brought to protect workers and ensure they were paid fairly.
"Workers in Washington are guaranteed certain rights and protections, including fair pay for their work," Monahan wrote in an emailed statement to the Herald-Republic. "Where there are clear indications that the law is not being followed, L&I will fight for those workers who are owed hundreds of thousands of dollars in unpaid wages by a company with a troubling history of wage theft."
Monahan is referring to a $ 240,000 settlement that Garcias reached in July 2020 with seven H-2A workers who alleged violations of the forced labor and employment law.
René Garcia called the previous trial "garbage" and said he and his wife settled the case because of prohibitive court costs.
"We're not fixing this one. We are going to court, "he said.
The Garcias believe L&I investigators do not understand the economics of the fruit trade and their relationship to workers.
"It's tough being a small business, and being Hispanic makes it even more difficult, especially when we feel targeted and intimidated by your office," Carmen Garcia wrote in a letter to the attorney general's office. "I feel like we're forced to pay for something we don't owe just because we're Hispanic, and I can't read or write very well, but I'll stand up for what I believe in."